System analysis and testing of the benefits of online learning based on madrasah e-learning on physics subjects at MAN 2 Semarang City
Keywords:
system analyze, usability test, online learning
Abstract
This study aims to analyze the application of online learning systems in Physics subjects and test the usability of online learning systems in Physics subjects at MAN 2 Semarang City. This type of research is descriptive qualitative. Data was collected through interviews, questionnaires, observation, and documentation. The questionnaire was created using the PIECES framework and the USE Questionnaire, modified using google forms. The research results show that implementing online learning based on e-learning madrasah has been well. All aspects, including performance, information, economics, control, efficiency, and service, show good categories. The usability test with the USE Questionnaire shows a good level of Usability or Usability in all aspects. This study indicates that the e-learning system of MAN 2 Semarang City is feasible and good to use for online learning.
References
N. L. Khusniyah and L. Hakim, "Efektivitas Pembelajaran Berbasis Daring: Sebuah Bukti pada Pembelajaran Bahasa Inggris," J. Tatsqif, vol. 17, no. 1, pp. 19–33, Jul. 2019, doi: 10.20414/jtq.v17i1.667.
M. Misbah, W. A. Pratama, S. Hartini, and D. Dewantara, "Pengembangan E-Learning Berbasis Schoology pada Materi Impuls dan Momentum untuk Melatihkan Literasi Digital," PSEJ (Pancasakti Sci. Educ. Journal), vol. 3, no. 2, p. 109, 2018, doi: 10.24905/psej.v3i2.1067.
R. Oktavian, R. F. Aldya, U. K. Indonesia, and U. T. Tunggadewi, "Efektivitas Pembelajaran Daring Terintegrasi di Era Pendidikan 4.0," vol. 20, no. 2, pp. 129–135, 2020.
A. B. Putra and S. Nita, "Perancangan dan Pembangunan Sistem Informasi E-Learning Berbasis Web ( Studi Kasus Pada Madrasah Aliyah Kare Madiun )," Semin. Nas. Teknol. Inf. dan Komun. 2019, vol. 1, no. 1, pp. 81–85, 2019.
Euis Sofi, "Pembelajaran Berbasis e-learning Pada Mata Pelajaran Sejarah Kebudayaan Islam Kelas viii Madrasah Tsanawiyah Negeri," J. Penelit. Manaj. Pendidik., vol. 1, no. 1, pp. 49–64, 2016.
A. Mayub, E-Learning Fisika Berbasis Macromedia Flash MX. Yogyakarta: Graha Ilmu, 2005.
S. Hikmah, "Pemanfaatan E-Learning Madrasah Dalam Pelaksanaan Pembelajaran Jarak Jauh Masa Pandemi di MIN 1 Rembang," J. Pendidik. dan Pelatih., vol. 4, 2020.
A. B. Husnul Khotimah, Husniyatus Salamah Zainiyati, Abdulloh Hamid, "E-learning application Madrasah online learning solution in the middle of pandemic Covid-19 in Ma Negeri Insan Cendekia, Kendari," Tech. Soc. Sci. J., vol. 10, 2020.
J. E. K. Kenneth E. Kendall, Systems Analysis and Design, 5th ed. Jakarta: Indeks, 2011.
L. L. Whitten, Jeffrey, & D. Bentley, System Analysis & Design Methods Seventh Edition. New York: McGraw-Hill, 2007.
A. N. Badre, Shaping Web usability: interaction design in context. Boston: Addison-Wesley, 2002.
S. Yuniarto, "Usability Dalam User Experience Pada Penggunaan Sistem Informasi Rumah Sakit Gigi dan Mulut UMY," UMY, 2018.
G. I. Marthasari and N. Hayatin, "Analisis Usability Terhadap Sistem Lective Gegulang," in Jurnal Seminar Nasional Teknologi dan Rekayasa (SENTRA), 2017, vol. 1, no. 1, pp. 1–8.
K. Aelani and Falahah, "Pengukuran Usability Sistem Menggunakan Use Questionnaire," Semin. Nas. Apl. Teknol. Inf. 2012 (SNATI 2012), vol. 2012, no. Snati, pp. 15–16, 2012.
M. Danuri, "Evaluasi Penerapan Media Pendidikan Diskusi," in Proceeding Seminar Nasional Science and Engineering 2016, 2016, vol. 2, no. Sens 2, pp. 137–145, [Online]. Available: http://prosiding.upgris.ac.id/index.php/sens2/sens2/paper/view/1143/1095.
O. Hamalik, Kurikulum dan Pembelajaran. Jakarta: Bumi Aksara., 2009.
Sugiyono, Metode Penelitian Kuantitatif, Kualitatif dan R&D. Bandung: PT. Alfabeta, 2016.
M. Saldana and Huberman, Qualitative Data Analysis. America: SAGE Publications, 2014.
S. Sudarman, "Pengaruh Strategi Pembelajaran Blended Learning Terhadap Perolehan Belajar Konsep Dan Prosedur Pada Mahasiswa Yang Memiliki Self-Regulated Learning Berbeda," J. Pendidik. dan Pembelajaran, vol. 21, no. 1, pp. 107–117, 2014.
S. Susilawati, P. Pramusinta, and E. Saptaningrum, "Penguasaan Konsep Siswa Melalui Sumber Belajar e-Modul Gerak Lurus dengan Software," Unnes Phys. Educ. J., vol. 9, no. 1, p. 8, 2020.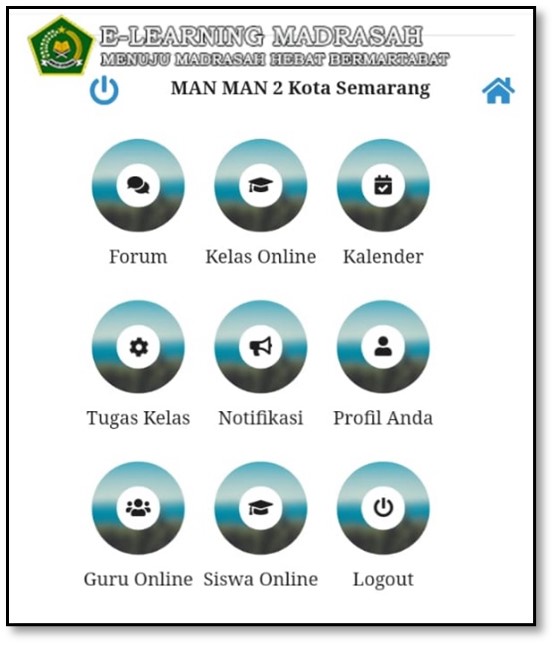 Downloads
License
Copyright (c) 2022 Muhammad Luthfi, Susilawati Susilawati, Arsini Arsini
This work is licensed under a Creative Commons Attribution-NonCommercial 4.0 International License.