Exploring students' argumentation skills using Instagram-based learning
Keywords:
Instagram, comic, argumentation skills
Abstract
Instagram is one of the most popular social media for teenagers to get information through pictures and short videos. Instagram users often provide comments in response to the information obtained. Instagram can be used in online-based learning during the Covid 19 pandemic. This study aims to explore students' argumentation skills using Instagram-based learning and measure student satisfaction responses in using Instagram as a learning medium. The type of research used is descriptive quantitative. Respondents used in this study were 25 students of SMA Multazam IBS Semarang. The results of the study that obtained argumentation skills after learning to use Instagram were 56.13 with the indicator giving support getting the largest value of 82.00 and refutation having the smallest value of 44.00. The percentage of students who argue is 76%. Student responses to learning using Instagram 53% strongly agree, 40% agree, 6% disagree, the remaining 1% disagree.
References
F.A. Faize, W. Husain, F. Nisar, A Critical Review of Scientific Argumentation in Science Education 1, Eurasia Journal of Mathematics, Science and Technology Education, vol. 14, no. 1, 2018, pp. 475–483.
V. Sampson and F. Gerbino, Two Instructional Models That Teacher Can Use to Promote & Support Scientific Argumentation In the Biology Classroom, The American Biology Teacher, vol. 72, no. 7, 2010, pp. 427-431.
Demircioglu, Tuba, Sedat Ucar, Investigating the Effect of Argument-Driven Inquiry in Laboratory Instruction, Educational Sciences:Theory & Practice, (Online), vol. 15, no. 1, 2015, pp. 267-283.
I.A.M. Darmayanti, Peningkatan keterampilan menulis paragraf argumentasi melalui pembelajaran berbasis masalah, Jurnal Pendidikan dan Pengajaran, vol.11, 2010, pp. 42–43.
Soekisno, Pembelajaran Berbasis Masalah untuk Meningkatkan Kemampuan Argumentasi Matematis Mahasiswa, InfinityJurnal Ilmiah, vol. 4, no. 2, 2015, pp. 120-139.
L.G.M.Z. Atsani, Transformasi Media Pembelajaran Pada Masa Pandemi Covid-19. Al-Hikmah, vol. 1, no. 1, 2020, pp. 82–93.
W.A.F. Dewi, Dampak Covid-19 terhadap Implementasi Pembelajaran Daring di Sekolah Dasar. Jurnal Ilmu Pendidikan, vol. 2, no. 1, 2020, pp. 55–61.
Anderson, M., & Jiang, J. (2018, May). Teens, social media & technology 2018. Pew Research Center. Retrieved from http://www.pewinternet.org/2018/05/31/teens-social-media-technology-2018/.
Hart, J. E., & Steinbrecher, T. (2011). Omg! Exploring and learning from teachers' personal and professional uses of Facebook. Action in Teacher Education, 33(4), 320e328.
Smith Risser, H. (2013). Virtual induction: A novice teacher's use of twitter to form an informal mentoring network. Teaching and Teacher Education, vol, 35, 2013, pp. 25-33.
Scholastic. (2014). Primary sources: America's teachers on teaching in an era of change (3rd ed.) Retrieved from http://bit.ly/1UE5YRT
Statista. (2020). Most popular social networks worldwide as of April 2020, ranked by number of active users. Retrieved from https://www.statista.com/statistics/ 272014/global-social-networks-ranked-by-number-of-users/.
Z. Amin, A. Mansoor, S.R. Hussain, and F. Hashmat, Impact of Social Media of Student ' s Academic Performance, International Journal of Business and Management Invention, vol. 5, no. 4, 2016, pp. 22–29.
N.K.M. Douglas, M. Scholz, M.A. Myers, S.M. Rae, A. Elmansouri, S. Hall. Reviewing the role of Instagram in education: Can a photo sharing application deliver benefits to medical and dental anatomy education? Medical Science Educator, vol. 29, no. 4, 2019, pp. 1117-1128.
Carpenter, J. P., Morrison, S. A., Craft, M., & Lee, M. (2019. Exploring how and why educators use Instagram. In K. Graziano (Ed.), Proceedings of the Society for Information Technology & Teacher Education International Conference (pp.2686e2691). Waynesville, NC: AACE.
A.N. Wahyuningsih, Pengembangan Media Komik Bergambar Materi Sistem Saraf untuk Pembelajaran yang Menggunakan Strategi PQ4R, Journal of Innovative Science Education, vol. 1, no. 1, 2012, pp. 19-27.
B. Ekanara, Nuryani Y, Rustaman, dan Hernawati. (2016). Studi Tentang Keterampilan Pembentukan Klaim Mengenai Isu Sosio-Saintifik Siswa Sekolah Menengah Atas pada Kelompok Budaya Sunda. Biodidaktika, vol. 11, no. 20, 2016, pp. 21-44.
P. Handayani and M.S. Sardianto, Analisis Argumentasi Peserta Didik Kelas X SMA Muhammadiyah 1 Palembang dengan Menggunakan Model Argumentasi Toulmin, Jurnal Inovasi Dan Pembelajaran Fisika, 2012, PP. 60–68.
S. Alawiyah. Pembelajaran Online dan Hasil Menulis Karangan Argumentasi di Era Bug Data. JUSTEK, vol. 3, no. 1, 2020, pp.32-41.
E. Mediawati, Pembelajaran Akuntansi Keuangan Melalui Media Komik untuk Meningkatkan Prestasi Mahasiswa. Jurnal Penelitian Pendidikan, vol. 2, no. 1, 2012, pp. 61–68.
H. B. Saputro & Soeharto. Pengembangan Media Komik Berbasis Pendidikan Karakter Pada Pembelajaran Tematik-Integratif Kelas IV SD. Jurnal Prima Edukasia, vol. 3, no. 3, 2015, pp.61–72.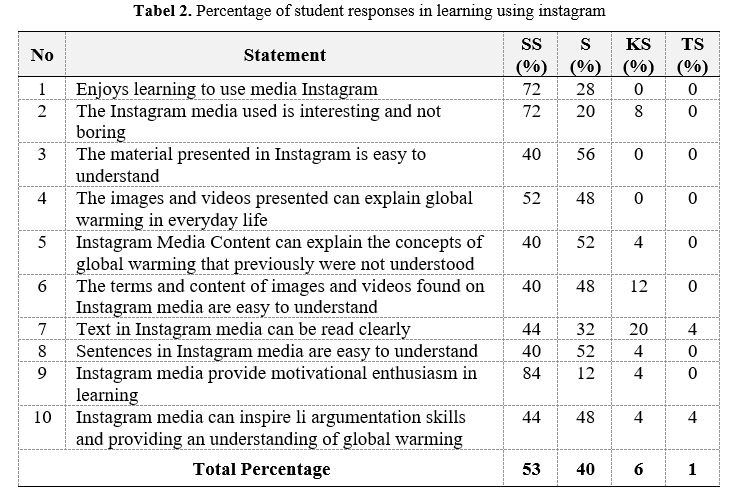 Downloads
License
Copyright (c) 2022 Zayyinul Mushthofa, Susilo Susilo, Ellianawati Ellianawati
This work is licensed under a Creative Commons Attribution-NonCommercial 4.0 International License.